Organic and paid traffic make the internet go round. At least, they do as far as marketing your online store and selling products and services go. People need to find your business online, and the majority of browsers come from a search engine, either organically or via paid traffic directing them to your website. Whether your business is just starting or established, organic and paid traffic are two acquisition strategies designed to get traffic flowing.
For many businesses, it's a case of which one is best? But in reality, you need to implement both to see the desired results. Paid traffic can give you an initial boost, but organic traffic has the ability to keep your company visible when people search for related keywords.
If you're new to the world of digital marketing, and more specifically, organic and paid traffic, you might have a few questions. Getting started can seem daunting, but with the right approach, you can start to see significant results and boost revenue as traffic to your website increases.
In this complete guide to organic and paid traffic, we're exploring how both strategies form part of a broader content marketing output and help businesses reach their targets. From how they work to creating excellent content, this is how to succeed with organic and paid traffic.
What is paid traffic?
Paid traffic relates to any content generated through paid means only. Technically, this can relate to traditional forms of media, such as TV advertising, print and billboards. But in today's landscape, it refers more directly to online adverts and campaigns like pay-per-click (PPC), which shows up in search results and social media.
The primary difference between paid media and paid traffic is the return on investment (ROI). You can't measure the success of a print ad spot. You might have some idea about the monthly readership but won't be able to get an exact number of people using your business after seeing the advert.
You can measure everything with paid traffic, however. Everything is a metric, from the number of impressions (people who saw the ad) to how many shoppers click through and use your website. Therefore, it can be a powerful strategy when implemented correctly, and there's no guesswork involved.
How does it work?
Paid traffic is when a customer lands on your website after you've paid for an advertising promotion. Plenty of platforms offer this service, but the most well known is Google, which utilises Google Ads. Other platforms include social media, different search engines like Bing and social media networks like Facebook, Twitter and Instagram.
What are the most common forms of paid traffic?
When it comes to the most common forms of paid traffic, there are generally four different areas where companies look to maximise their ad spend. These include:
Display advertising – banners, texts and images placed on third-party websites
Paid search – adverts appearing on search engines like Google and Bing
Social media ads – displayed on social media platforms like Facebook, Instagram and LinkedIn
Sponsored content – publishers are paid to distribute a business's content.
Pay-per-click (PPC) is arguably the most well-known and widely used form of paid advertising. There's also pay-per-acquisition (PPA) and cost per thousand impressions (CPM), plus banner adverts.
PPC
Pay-per-click sees you paying for the number of people who click through to your website. With Google Ads, you bid for a keyword, stating how much you're willing to pay-per-click, and Google awards the chosen word to the most relevant and highest bidder.
PPA
Pay-per-acquisition involves aggregating the cost of a user taking an action that leads to a conversion. It's also known as cost per mile (CPA) and cost per conversion (CPC).
CPM
Cost per mile relates to website impressions. You're essentially paying for every 1,000 impressions the advert generates. An impression is when someone sees your advert, but it doesn't mean they will click through to your website.
Banner ads
Pop-up blockers have reduced the need for banner ads, but they can still be a way to drive traffic to your website. Banner ads tend to appear across websites, usually at the top or on the side of a web page.
Benefits of paid traffic
In an ideal world, all businesses would rank well organically, and their website would be visible to customers. But creating content for organic ranking can take 12 months to have an impact, and sometimes even longer.
With paid traffic, you're essentially boosting the business by increasing visibility on search engines and social media. Plus, you can choose exactly how much you want to spend each day and keep within budget.
Why is paid traffic so important?
Again, unlike organic traffic, which is a long-term investment, paid adverts and campaigns offer faster results. That means your business can see a boost in the short term if the quality of the advert is good and it hits the right keywords.
With 85% of customers using the internet to find local businesses alone, using paid traffic can give you an edge over competitors. On top of that, traffic bought through PPC yields 50% more conversations than organic traffic on average.
Paid the cost to be the boss
Paid traffic is a necessity for any business, especially eCommerce companies. The world of online stores is competitive, and using paid traffic like PPC can get your business in front of customers in the short term while you look at ranking organically in the long term. Next, you just need to decide where to use it.
"With 85% of customers using the internet to find local businesses alone, using paid traffic can give you an edge over competitors."
Where should I use paid traffic?
Deciding where to use paid traffic is one of the most important decisions you'll make. Google and other SERPs (search engine results pages) are the obvious choice, and it's important to appear on the search engine simply because of the sheer volume of searches it receives. But there are additional options available where you can target specific audiences and increase reach in other areas.
Google
Google is typically the first port of call when people talk about paid advertising online. It's arguably one of the best paying advertising networks and offers increased exposure to online eCommerce businesses that want to get their products and services in front of more customers. With Google Ads, you'll select keywords relevant to your shoppers' search terms and then place a bid. If that bid is accepted, your advert will sit at the top of the search results page as a sponsored ad. The cost-per-click is slightly higher than other platforms.
Bing, Yahoo and AOL
Bing is owned by Microsoft and doesn't receive anywhere near the same traffic as Google, yet it's still worth exploring as an option for paid traffic. The Bill Gates company also operates Yahoo and AOL, meaning that when you advertise on one platform, the ad appears on all three. And with 34% market share worldwide on desktop computers, Bing is well worth considering for paid traffic.
Facebook
In 2022, US advertisers will spend $15.8bn on Facebook ads, a year-on-year increase of more than 15%. Trends in the United States indicate what brands are doing in marketing, and these figures show a growing dependency on paid ads to boost traffic. Facebook has an extensive range of advertising options, with new features added regularly. You can place ads in news feeds, on Instagram, Messenger or on the audience network while targeting shoppers by location demographics, lookalikes and interests. There's also the ability to create ads with text, video, images, slideshows and carousels.
TikTok
TikTok's rise has been phenomenal, and it's quickly becoming an essential platform for brands. Almost half of its users are aged between 18 and 24, meaning TikTok is convenient if your audience is younger. Ad types include In-Feed Ads, which you create and manage through the TikTok Ad Manager; Image Ads, which run in TikTok's News Feed app; and Video Ads, which run as five to 50-second full-screen videos in the user's feed.
LinkedIn
LinkedIn is popular with businesses that sell to other companies. It's slightly more expensive than other options, but you can target business professionals precisely. For example, there's the option to advertise to potential customers by account, job title, demographic, location and industry. Advertisement types include display, sponsored in-feed posts and InMail ads delivered directly to the LinkedIn inbox of your audience.
Twitter
Like Facebook, Twitter is a social media platform where you can use paid advertising to increase reach. Create Promoted Tweets, which look like regular tweets but go to people who aren't following your company or use Promoted Accounts, which advertise the entire account to users. There are several options for advertising on the platform, including automated ads, where Twitter automatically promotes your Tweets and your brand's profile.
Reddit
Reddit isn't quite as popular as other platforms, but its niche audience is ideal if you have a particular customer persona. There are 52 million users on Reddit, discussing topics they're passionate about. And you can tap into those people with Brand Awareness and Reach Ads, Traffic (aimed at driving traffic to your page), Conversions, View Views and App Installs, which are helpful if you want to get people to download your online store's app.
Banner ads
While banner ads don't carry the same weight as they did many years ago, you can still benefit from using them. A banner ad appears on a website, either at the top, bottom or side of the screen. When a user clicks on the ad, they're taken to a website or landing page.
How do I create paid traffic content?
If you're new to paid traffic, you might be wondering how you go about setting it up and creating content. After all, the most important aspect of a paid ad is the content on display. There's no point in ranking for the correct keywords or spending significant money, only for the message to fall flat. Instead, you need to create ads that resonate with your audience and get them to take action.
Create a roadmap
The chances of failure increase if you don't put sufficient planning in place. Avoid pitfalls, such as no impressions or huge overspending, by creating a roadmap based on realistic KPIs. You can do this by undertaking audience research, having a clear marketing message and understanding which channels work best for your business (eg, Google, Facebook, etc).
Think about your budget
CPC varies significantly based on the industry and the popularity of the keyword. What might cost 75p in one industry can cost £5 in another. Therefore, you need to do the research and see the average bids for keywords when looking on Google Ads. Work out how much you're willing to spend and what you want to spend it on by asking yourself which keywords you'll target, the locations you'll cover and your primary KPI.
Focus on the copy
You don't need to be a word wizard to create compelling ad copy, but you do need to know your product. Your audience won't forgive you if they're misled, so keep it simple, be clear and deliver on your promise. You'll need a targeted headline and description, letting them know what's in it for them. Look at your competitors to see what they do and try A/B testing with different unique headlines and descriptions.
Build an effective landing page
Ad copy is specific, so sending people to your homepage directly from paid content might not be the wisest move. Instead, create a landline page dedicated to the ad. Think of the paid ad as the introduction and the landing page as the full sales pitch. For online stores, a landing page isn't always necessary as you can direct people to a specific product. But it's still worth considering because it allows you to explain your products and services in greater detail.
Paid traffic tactics
SEO and content marketing aren't quick fixes, so a PPC campaign is essential for quick wins. But driving traffic to your website is a challenge, even when you have the boost of a PPC campaign. That's why it's important to put tactics in place to maximise the advert and boost your chances of impressions, click-through or conversion.
Look at your campaign type
There are multiple approaches to gaining traffic for your website with paid ads. First, you need to think about the type of customers you're trying to attract and the reason for advertising. Generally speaking, paid advertising falls into four categories:
Brand campaign –

with a branded campaign, you'll target branded search terms, such as your company name. This ensures you capture all of the demand in the market around your branded terms. You should also rank well for these words organically, but having paid efforts gives you the strongest possible results.
Solution campaign – using a solutions campaign, you can target keywords around the specific solutions your company offers. They tend to be constructed around pain points, with the ads directing audiences to information about products and services. These types of ads are especially popular with eCommerce businesses.
Retargeting campaign – you can implement retargeting campaigns to advertise to people who have already visited your website. They tend to come in the form of search and display ads and keep your business fresh in the mind of someone who previously may have shown interest in the brand.
Conquest campaign –

matching the competition is important, and conquest campaigns target your competitors' branded terms. The idea is that they divert traffic from the competitor's website to your business.
Delete broad keywords
You're unlikely to convert with words like 'trainers' if you sell sportswear. They are broad terms that only big brands compete for because of the cost involved. Therefore, it's worth removing these general words and looking for key phrases more likely to convert. For example, try being specific about the sports equipment you sell, looking at the trainer type rather than simply trying to gain traffic for 'trainers'.
Long-tail keywords
Long-tail keywords tend to have fewer people searching for them, but those looking have higher intent. While the word 'speaker' might not yield many conversions, 'Bang & Olufsen BeoSound1 Speaker' stands a better chance of converting (if you sell the product, of course). This is because it's more specific to the search intent and, therefore, is more likely to convert.
Optimise for mobile
More internet searches are occurring on mobile than on desktop, and there is a massive shift in people interacting with paid ads on a mobile device. When creating paid ads, ensure they are fully optimised for a mobile experience so the shopper can find your company both on mobile and desktop without any issues.
Think about the audience
Audience members on social media might not be ready to convert the same way someone using SERP is. Therefore, you should think about the type of message for each platform. While Google or Bing increase the chances of direct sales, a social media paid ad might be more hands-off in its approach, trying to raise awareness rather than a direct sale.
Finding success through experimentation
Trying different actions and playing around with your copy and CTAs is necessary to land on the right formula. You don't necessarily need to win with your paid traffic on the first attempt, but you should try new tactics and see which one has the most significant impact on audiences.
Paid traffic is a smart way for businesses to give their online store a boost and win more customers. It should form a vital part of your marketing strategy alongside organic traffic, so you have all angles covered.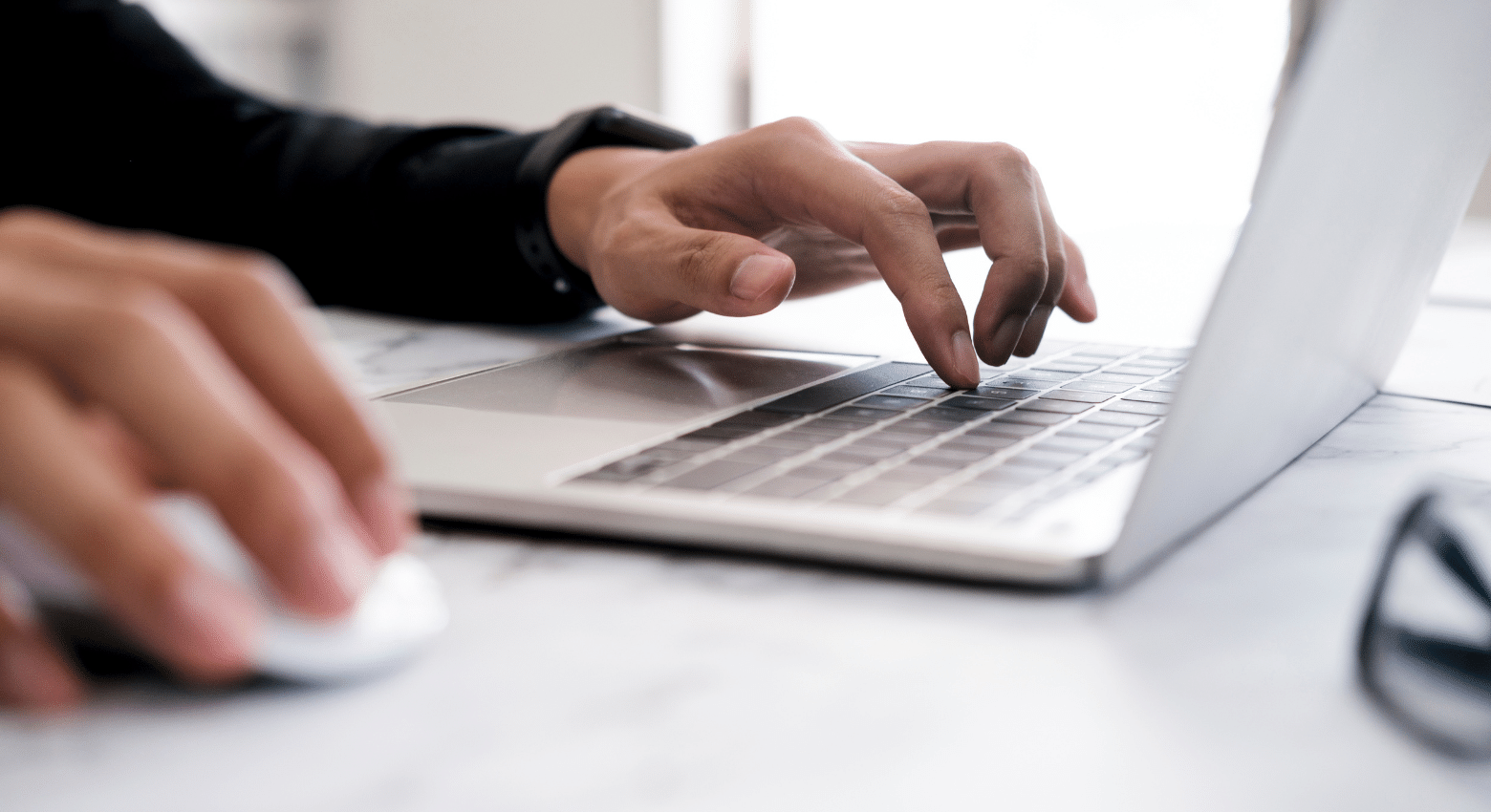 What is organic traffic?
Put simply; organic traffic is when your content ranks on a search engine without using any form of paid advertising. A business creates content, usually in the form of a blog article, for specific keywords, and it ranks on the SERP. Visitors of that keyword then land on your website without the need to pay for them to do it. When companies talk about search engine optimisation (SEO), they refer to organic traffic.
How does organic traffic work?
While organic traffic is essentially web browsers coming to your website without a paid promotion directing them, it typically refers to traffic driven through search engines. Most businesses try to appear organically on Google first and foremost. And Google uses algorithms to determine which content it ranks. More than 255 factors go into organic search rankings, with the most important ones including updated content, relevant keywords and backlinks, which are links from other websites that go to your content. The higher you appear in the organic ranking, the more chance of people clicking through to your website.
The benefits of organic traffic
Organic traffic increases website trust and can even have better conversion rates than paid traffic. This is because there is more defined intent from the user for organic searches. ROI is also stronger as it's, at the least, semi-permanent – your content will rank well on search engines until someone else enters it, which is easier said than done.
Other benefits include:
Organic traffic tends to result in good-quality leads
It has higher conversion rates
It's a sustainable long-term approach
Customer intent-driven ROI
Builds trust with your audience
Competitive sustainable advantage
Cost-effective
Improves brand loyalty
Brings highly-engaged customers
Ranking organically on search engines such as Google can be a game changer for any eCommerce business. If people search for products and services, there's a higher chance they'll click through to your website to get what they need if yours is at the top of the list.
How to get organic traffic
There are many ways to generate organic traffic, and we'll touch on them throughout the second part of this guide. But the most popular is blogging. Good blog content answers people's search queries and helps your website rank higher on search engines.
For online retailers, the goal might be to get people clicking on your products and services. Yet, you shouldn't discard creating blog content to rank on Google and other search engines as a way to bring more visibility to your business. This is because once someone is on your site, they're likely to navigate across it or return in the future.
Going organic
Every business operating online needs to have a plan of action to generate organic traffic. Whether it's coming from search engines, social media or other platforms, high-performing organic traffic is a long-term and sustainable way to keep your business's profile visible online.
Where is organic traffic visible?
Organic traffic shows up on the search results of pages like Google and Bing, as well as on social media. Most businesses focus on the first two to build their brands, with particular attention paid to Google. That's because there are around 5.4 billion Google searches per day, a figure which puts Google out in a league of its own.
Organic traffic on Google
On Google, there are a couple of primary ways to appear organically:
In the search result – the most common way of featuring on Google is to rank with the title of your content and a short blurb (often known as the meta description)
Google snippets – these are little search boxes that contain a snippet of your text. They sit above the usual listicle format and can appear in the form of a paragraph, lists, videos or a table.
To show up on Snippets, Google must believe a specific section of your content offers a clear and concise answer to the search query. While featuring in Google Snippets is beneficial, appearing in the regular results on the first page also indicates strong content that answers the user's search term.
The importance of Google Analytics
You can also use Google Analytics to measure the success of your content. It's a handy tool that lets you know how well your efforts perform so you can adjust if necessary. You'll find it under the Acquisition section, listed as Channels. Here, you see the different traffic sources, such as organic traffic, and can look at an overview broken down into the number of sessions (number of times people interacted with the content) as well as where the traffic comes from.
Organic traffic on Bing
Most businesses create content with Google in mind, but it's also worth looking at Bing for organic traffic. A good position on Bing still guarantees a decent amount of traffic, and it's better to appear on its first page instead of being buried down the Google rankings and entirely out of sight.
There's also lower SERP competition on Bing, meaning you stand a better chance of seeing content rank well. Bing is also known to have an older demographic (35+), which may align more with your customer persona.
Visibility is key
Google should be the number one property for businesses, but ruling out Bing could see you leaving money on the table. Therefore, a hybrid approach is often the best solution, one where you focus on Google as the primary source whilst also utilising Bing to generate additional revenue.
Understanding SEO
Before you can achieve your organic (and paid) ranking goals, you'll need to understand how SEO works. Search engine optimisation (SEO) improves your website's position on search pages and highlights the chances of people seeing it.
Good SEO has many different layers, such as:
Identifying relevant keywords with high search potential
Including relevant links from high-quality websites
Analysing the results to see how you can improve
Creating good content that is optimised for search engines and answers the user's intent
It's not all about the content either; there's a technical side to SEO that contributes to a website's ranking, such as website speed. SEO is big business now, and many companies hire experts to help improve a company's ranking.
Ultimately, there are three components to SEO:
Technical optimisation
This is the process of completing activities on your site that are made to improve SEO but are not related to the actual content. It happens on the website's backend and refers to aspects like speed. Technical SEO optimisation requires the skills of a technical SEO professional.
On-page optimisation
With on-page optimisation, you're mainly trying to ensure that the content on the website is relevant and offers a fantastic user experience to people landing on the page. It includes targeting the right keywords and checking that content aligns with your services.
Off-page optimisation
Backlinks – when other websites link to you – play a major role in off-page optimisation. Essentially, it's the process of enhancing your website's reach through other activities outside of your own content.
Setting SEO objectives
In order to have success on any search engine, you'll need to set SEO objectives. These include goals you should aim to reach (such as ranking well) to how you'll measure success. Having an SEO strategy lays the foundations and provides more clarity, leading to better results.
Some KPIs to consider how you'll measure include:
Keywords
Brand reputation
Traffic
Lead generation
Market share
The right keywords set the tone – you want to rank for relevant terms people search for. And to do that, you need to create content that satisfies the user's search intent. Creating content to get organic traffic is a long-term effort but often yields the best results, so you can benefit from good SEO rankings and improve your online store's profile.
How do I create content to get organic traffic?
What do people search for online? It's the question every business asks. Fortunately, no one knows your target audience like you, which puts you in a strong position to start creating content that attains organic traffic. Plus, you can take some extra steps to ensure more people have access to your business, from rectifying on-page SEO to posting on social media.
Long-tail keywords
Ranking for long-tail keywords usually means finding people with higher intent. A long-tail keyword is a combination of three to four core words, such as "where can I find the best Miele ovens"? Research long-tail keywords and then create blog posts and guides answering the queries you unearth. You'll find that fewer people search these terms, but the intent to convert is higher as the words are more specific to people's needs.
Answer 'people also ask'
When you perform a Google search, the bottom of the page has a 'people also ask' section. These are questions related to the search query that ask something slightly different. It's worth keeping an eye on these questions, as they can provide content ideas based on what people already search for.
On-page SEO
Posting blog articles and other content is a great way to boost organic traffic, but so is optimising pages that already exist on your website. From reviewing HTML tags and headlines to ensuring images support the content and meta descriptions are filled out, you can do plenty to give your website more SEO juice and improve organic traffic.
Guest blog
Striking up partnerships with businesses and guest blogging on each other's websites can increase organic traffic as you're visible in more than one location. On top of that, you will get a backlink from the other business directed toward your website.
Influencer marketing
Working with an influencer can help turbocharge any organic traffic to your website. Influencers regularly engage with their audience, so any mention or recommendation of your business could see a flood of traffic. Influencers can also create new content for your brand.
Create video content
While writing blog articles and other content is seen as the primary way to boost SEO and organic traffic, there are other methods. YouTube is the largest video search engine on the planet, and you can turn your written content into short, snappy videos to increase reach and drive organic traffic.
Use social media
Sharing your content across social media can get it in front of more eyes and boost organic traffic. Methods like this shouldn't take away from your search engine ranking efforts, but they can add another dynamic and alternative way to get more people clicking on your website.
Why organic and paid traffic should be a combination
Neither forms should work in isolation if you want your business to sustainably reach more customers in both the short and long term. For example, paid traffic offers a boost and can help businesses specifically with lead generation. But it's costly in the long run, especially if the keywords you compete for are popular. Whilst organic traffic can take longer to generate, but often is better for building brand awareness and provides a better ROI.
How to use a mix of both
Organic and paid traffic form part of content marketing, which is used by 91% of businesses. As an online store, you want both short-term and long-term results for the company, so it's necessary to focus on both organic and paid traffic. If you're wondering how a hybrid approach works, there are some ways to go about it:
Where is your business in its journey?
In the beginning, the swing should be towards paid traffic. No hard and fast number works, but consider 60-40% in favour of creating paid over organic, or 65-35%. You'll need to help improve your website's visibility, and a few paid campaigns can provide the required boost. But once you start seeing results, it's worth scaling back on the paid traffic and focusing your efforts on organic traffic.

Solve people's pain points
Whether you're writing for paid or organic, the outcome should be the same:
Solve the problems your audience faces.

Solve their issues, and they're more likely to come back.

Taking a problem-solving approach to content marketing, be it paid or organic, is likely to result in better traffic for your website.
Optimise landing pages
The majority of paid traffic goes to a landing page, which acts as an extension of the advert. Landing pages are a crucial part of converting a lead, and they can also boost organic traffic. Again, if it's solving a particular issue, people are likely searching for it. When writing and designing a landing page, spend time building it with both organic and paid traffic in mind.
Review click-through rates (CTR)
Review your CTR once your paid ads have run and find out what excites your audience. Focus on the better-performing keywords and design organic traffic around them, so you're already starting your organic strategy from a position of strength.
Side by side
Organic and paid traffic go side by side, even though one may take priority over the other at times. By focusing on them as a team, you can cover all aspects of your website traffic and benefit both in the short and long term.
Summary
You should now have a good grasp of the importance of paid and organic traffic and an idea of how to implement a winning strategy. Marketing has come a long way in the last two decades, and converting website traffic is the most important aspect. But first, you need to get customers to your website. Having an excellent organic and paid traffic strategy puts you one step closer to becoming a popular eCommerce store where people go shopping for your products and services.